MENU
FOREST MENU
We need your orders for food and drinks for your stay roughly one week before you arrive. We will email you more info on this as your stay approaches. The menu may change during the season.
Anything you order will be delivered to your room along with everything you need to cook and eat. The ingridiens are prepared but you will finalize the meals yourself from easy-to-follow instructions.
At Naturlogi we are passionate about small-scale, local, sustainable ingredients.
If you wish, you can bring your own food to cook in your room. Take a look at the FAQ for more information about what equipment is available.
This menu is for our overnight guests, if you are interested in spending the evening take a look at FOOD EXPERIENCES.
STARTERS
A good start to a stay here is to sit down, enjoy the forest and have something good to drink and eat.
If you go for A Little Something Waiting you will find it in your room when you arrive. Appetizers and Snacks are delivered with the main course unless you choose otherwise.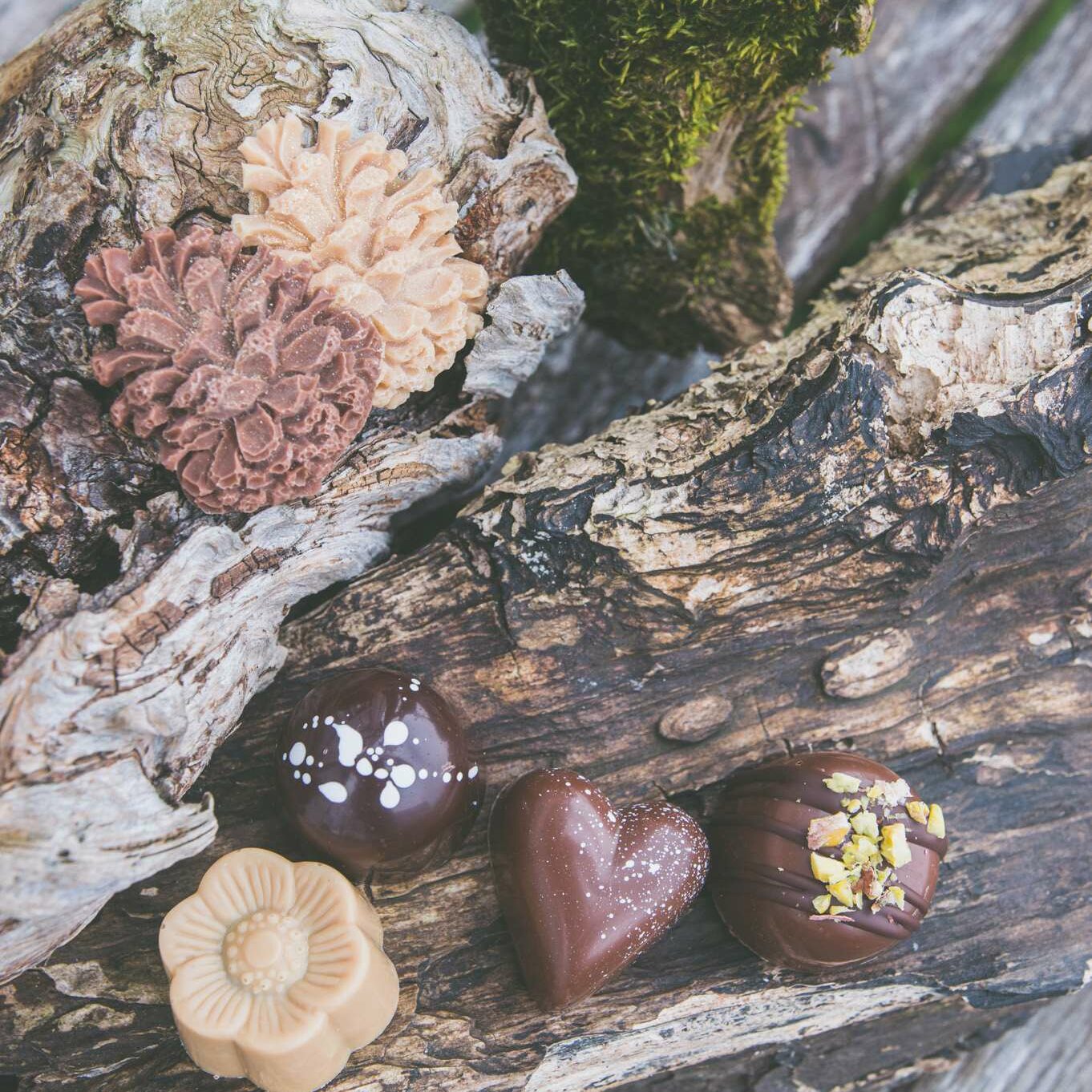 A LITTLE SOMETHING WAITING
Bubbly and Chocolate Pralines
Are you celebrating something? Or are you just looking for something extra? 4 chocolate pralines and 2 chocolate cones from Skatter och Choklad in Vadstena.

– Clink your glasses with sparkling elderflower wine from Kivik's musteri (alcohol content 0.5%) – 250 kr

-or with the two champagne glasses to pour the bubbly you brought from home – 200 kr



Beer and Dried Sausage
Four local "folk" (3.5%) and light beers from the neighboring Ölsbo gårdsbryggeri. To go with the beers; dried sausage snacks from our own farm's sheep. Perfect start, or as an accessory in the hot tub!
300 kr
APPETIZERS AND SNACKS
Cheese Platter
A spread of local cheeses, and jammade from either spruce branchlet, rhubarb or wild raspberries. Serves two.
285 kr

Dried Sausage Snacks
The tastiest dried snacks made from our own sheep.
80 kr
Crisps from Skedevi Gård
Crisps from the fields of Östergötland. Choose your favorite seasoning; Salted, Onions, Chanterelle, or Garlic & Herbs.
45 kr (100 g)
MAIN COURSES
You will finalize most of our meals on the fire, or the embers. If there is a fire ban in effect we will provide a smal gas stove. We stay in sync with the season, so your ingredients may vary.
Your basket will have everything you need for your meal, so you don't need to bring anything. The ingredients will be prepared and you can simply put the final touch on your meal. And leave the dishes to us.
Since you will be cooking the meals we suggest no less than two people order the same meal, for your convenience. Preferably the full group.
THE PAN
In the olden days Charcoal Burners would work by the Pile for weeks on end. Often far away from their homes. A simple, high-energy, meal was the Kolbulle (Coalers Bun). It is still a forest favorite, and it's perfect to cook over the open fire.
Pork from Glada Grisar in Vimmerby, or Cheese for Grilling from Najas mejeri, is fried with cabbage and onions in a long shafted frying pan. Then pour over the batter to make something like a thick pancake. Serve with Lingon berry jam! Unreasonably good. Loved by adults and children alike! Can be modified to a vegan option.
We recommend:
"Folk" beer (3.5%) from our neighbours; Ölsbo
THE GRIDDLE
Our best seller is the Pulled Lamb from our own sheep (or the vegan option with Cheese for Grilling from Najas mejeri).
Served with Flat Bread that you bake on the griddle, fresh fried vegetables, pickled red onions, and a garlic creme.
We serve whatever greens are in season, and they usually come from our neighbours Eksjöhult småbruk. Sometimes the are well suited for the griddle, and other times it may be a hearty side sallad.
– Pulled Lamb
– Cheese for Grilling and Hummus
– Vegan option with Hummus and Extra Greens
We recommend:
For the Cheese and Vegan options: Found on the ground (an Aronia berry drink from nearby Rimforsa)
Or, for all of the options, "Folk" beer (3.5%) from our neighbours; Ölsbo
THE CAULDRON
A spicy Lentil Stew based on root vegetables and tomatoes. Heat your stew on the cauldron over the fire. Served with bread and a garlic creme.

We serve whatever greens are in season, and they usually come from our neighbours Eksjöhult småbruk.
We recommend:
"Folk" beer (3.5%) from our neighbours; Ölsbo
---
DESSERTS
Every meal is better with dessers!
If you are staying for a while you can also order these for a Swedish "Fika" at any time of day.
HOTAM TOTAM
Fruit or berries with oatmeals, butter, and sugar on the fire is heavenly! Depending on what's in season you might get Apples in Cinnamon, fresh Rhubarbs, or hand picked Blue Berries from the surrounding forest.
Stir it up and serve with Vanilla Ice Cream from Stafsäter.
The perfect ending to a perfect meal!

ICE CREAM
Ice cream in the forest? Of course!
Local ice cream from Stafsäters Gårdsglass. How about Blue Berry, or even Spruce Branchlet flavor? Ask for this weeks flavors.

SWEDISH CURD CAKE
"Ostkaka" is a Swedish classic from Fresons in nearby Rimforsa.
Serves two. Or, if you're feeling adventurous order a whole one for yourself for lunch! Swedes do.
Served cold, with jam.

---
DRINKS
You can order drinks ahead, or when you get here. Your drinks will be served cold with your meal baskets.
SIXPACK OF LOCAL BEERS
Local "Folk" (3.5%) and light beers from our neighbours brewerey Ölsbo.
330 kr
MIXED BAG
Tough to chose? No need.
Six drinks with a great mix of lemonades, fizzy drinks, and beer.
270 kr
THE LOCAL OPTIONS
One big bottle of Aronia Berry wine (alcohol free) from Found on the ground in nearby Rimforsa, and two "Folk" beers (3.5%) from our neighbours brewerey Ölsbo.
265 kr
LEMONADE AND FIZZY DRINKS
Two Lemonades from Kivik and two Fizzy Driks from Törst.
160 kr
THE DRINKS WE KEEP IN STOCK
---
FOOD FOR HIKING
For your hiking/biking trip we are happy to send you off with a light lunch pack, or "Fika".
But you are welcome to order anyhing from this menu to your room as well.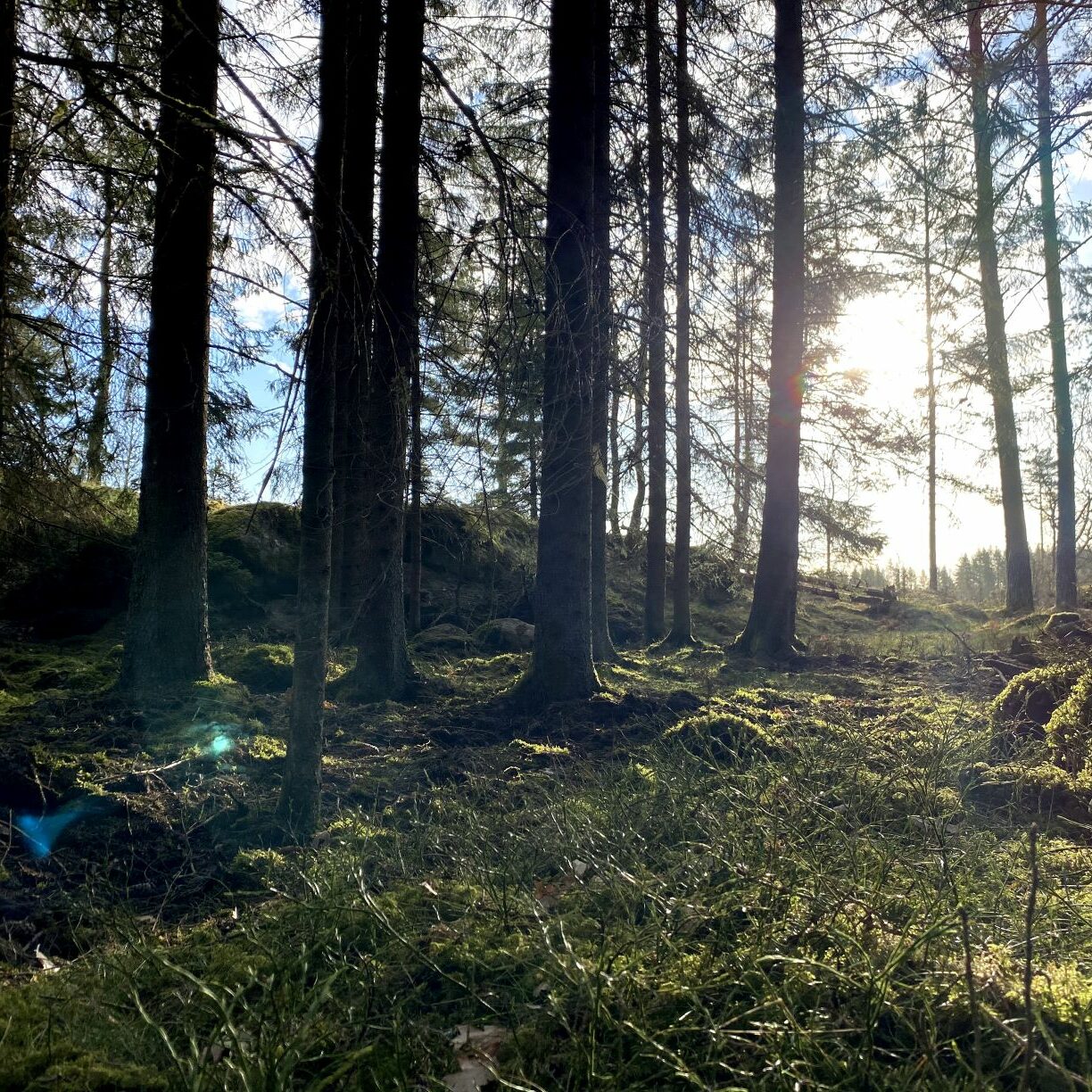 FLAT BREAD WRAP
Our wraps are great to bring in your back pack. Easy to carry, easy to eat!
Artisanal flat bread from Gävbo Bakstra, the season greens from Eksjöhult småbruk and our own hummus or aioli. Topped with balsamic vinegar and pickled red onions.

PICNIC BASKET
The classic Swedish "fika"-basked with fresh Coffee, Cinnamon Buns, and Swedish Shortbread just like our Grand Mother makes it!
Let us know if you want The or Lemonade instead of Coffee.

---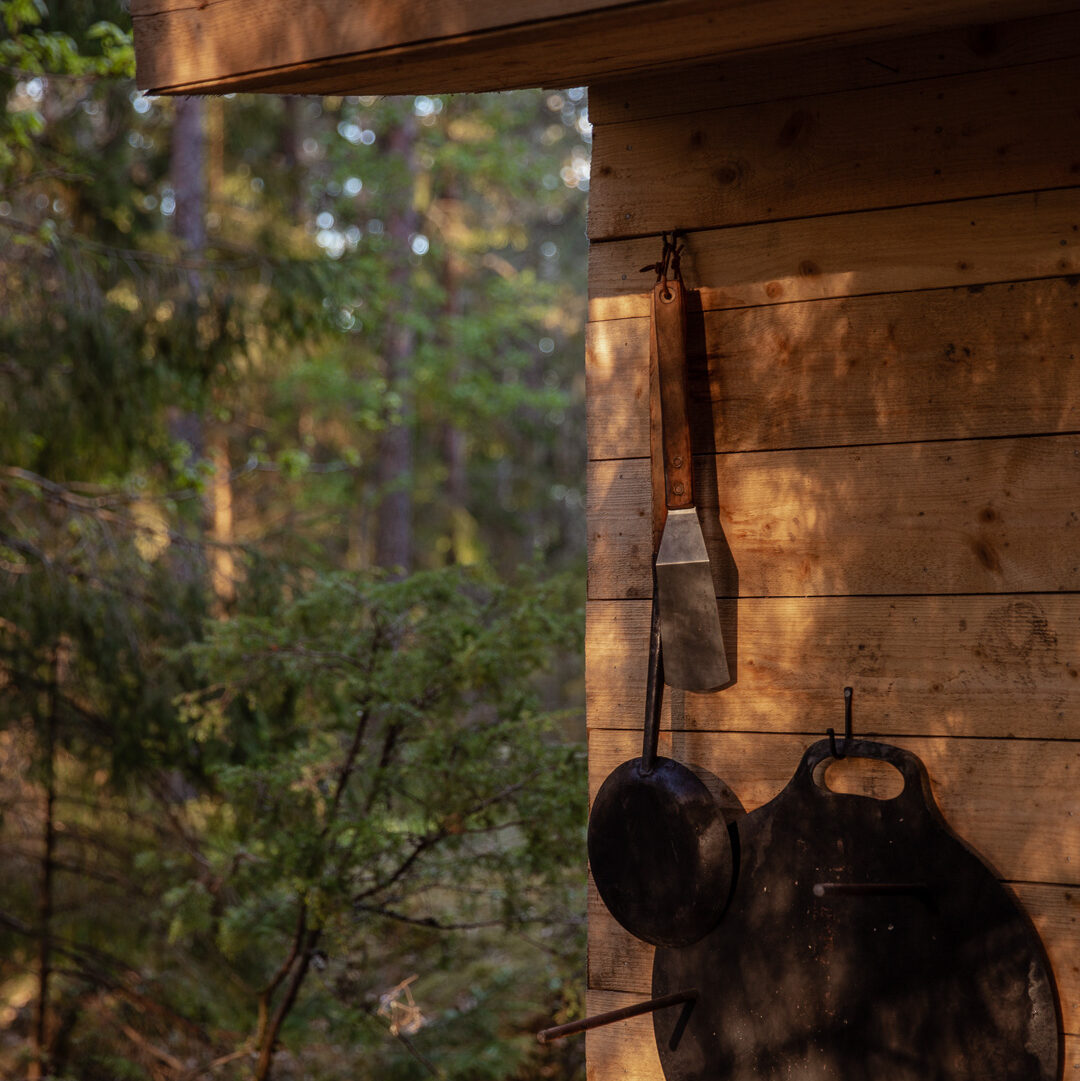 BREAKFAST
Breakfast is included in your stay with Coffee or The.
We offer a childrens breakfast for children under 2 (see below), and older children get the breakfast included with their stay.
BREAKFAST IN BED
Our breakfast basket has Yoghurt from Naja, Fresh Berries or our own Handmade Granola, Artisanal Flat Bread from Gävbo Bakstra, Homemade Soda Bread, Swedish Hard Bread, Fresh Salted Cucumber from Kinda gurka, Butter, Cheese, and Boiled Eggs from Eksjöhult småbruk. Coffee or The, and Apple Juice from Östgöta musteri. Your basket will arrive between 8:30 and 9:00.
CHILDRENS BREAKFAST
For kids who might not want a big breakfast we have a smaller option with just the favorites; Yoghurt with Fresh Berries or Granola, Flat Bread, Fresh Salted Cucumber, and a glass of Milk.
For children up to 2 years.
95 kr
All of our courses either are, or can be modified to be, vegetarian or vegan. We also offer vegetarian or vegan modifications on most of our desserts. Let us know when you order.

Allergies: We separate ingredients carefully, but we do prepare all dishes in the same kitchen. If you have a severe allergy please understand that we can not guarantee our food is 100% free from gluten, milk, or nuts as these ingredientes sometimes travel through our kitchen.

Remember to inform us of any allregies with your order, and please ask us any questions you might have. We are happy to receive instructions on any special handling your food might require to make your meal as safe as possible for you.

Please inform us of your allergies or food preferences at time of order!