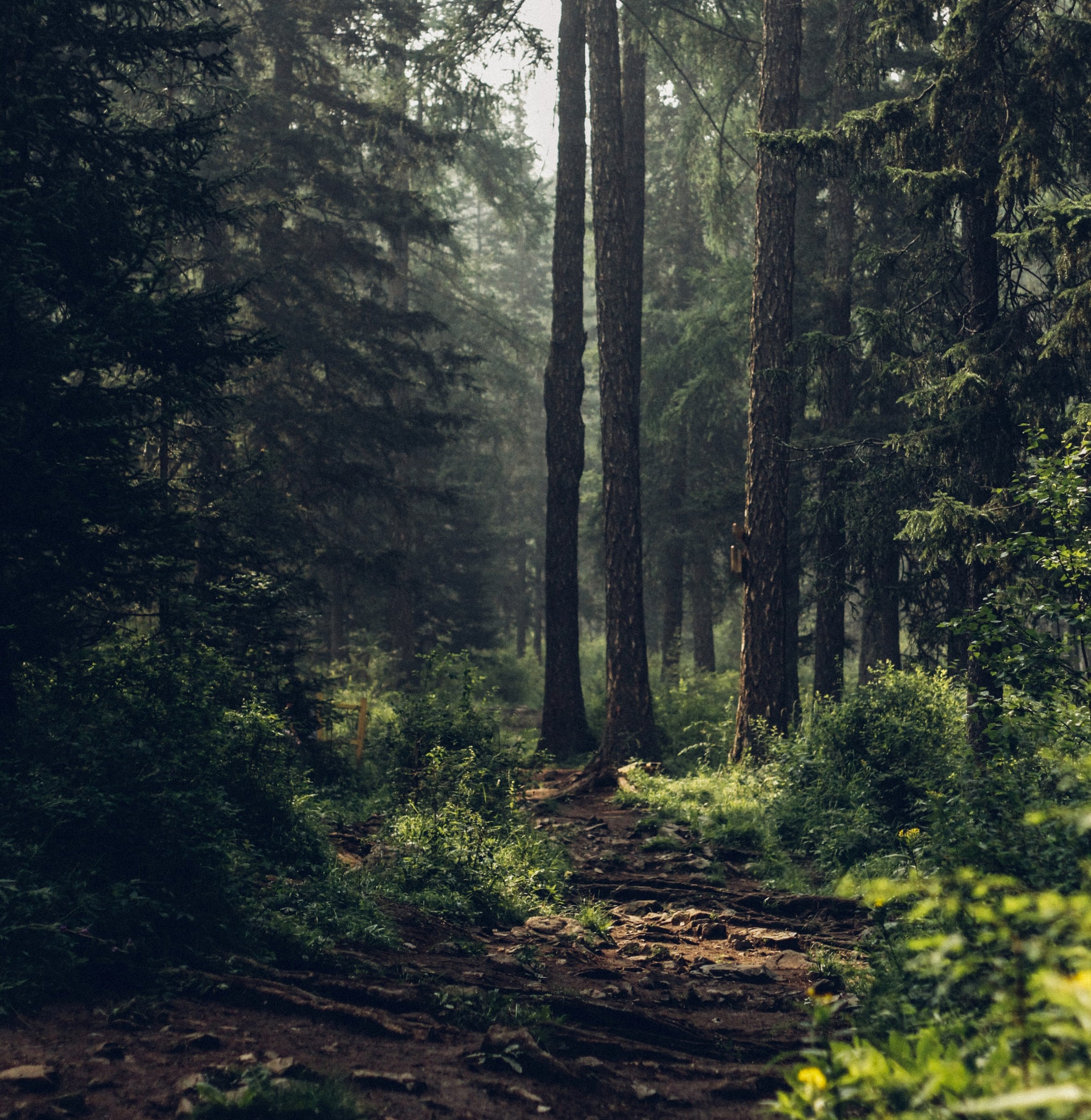 EXPERIENCES
Nature just around the corner
The right of public access allows you to walk and move freely in the lands around Naturlogi. We are happy to give you tips on nice trails and excursion destinations. In the surroundings around Naturlogi you will find many places to experience, here you can cycle to the nature reserve in Trollegater and discover exciting bedrock caves or hike high up on the lookout point on Klevberget. Read more about the Swedish public access here.
The best experience in the forest is just relaxing and just enjoying the moment. Maybe a leisurely walk around our walking path of just under 2 km or just sit around the fire.
---
Forest Therapy – Shinrin-Yoku (森林浴)
During a Forest Therapy, we get the opportunity to be present in nature with all our senses in an undemanding way.
Forest Therapy is a slow guided walk in nature for stress reduction and deepened contact with nature and not infrequently also with oneself.
The experience takes about 2.5 hours and is carried out in the forest around Naturlogi through a collaboration with Temamet Design AB and Linda, who is a certified forest therapy guide.

PRICE: SEK 375 per person, booked on request for at least 2 people.
See also PAKET, sometimes there are forest bathing weekends where you book accommodation and forest bathing at the same time.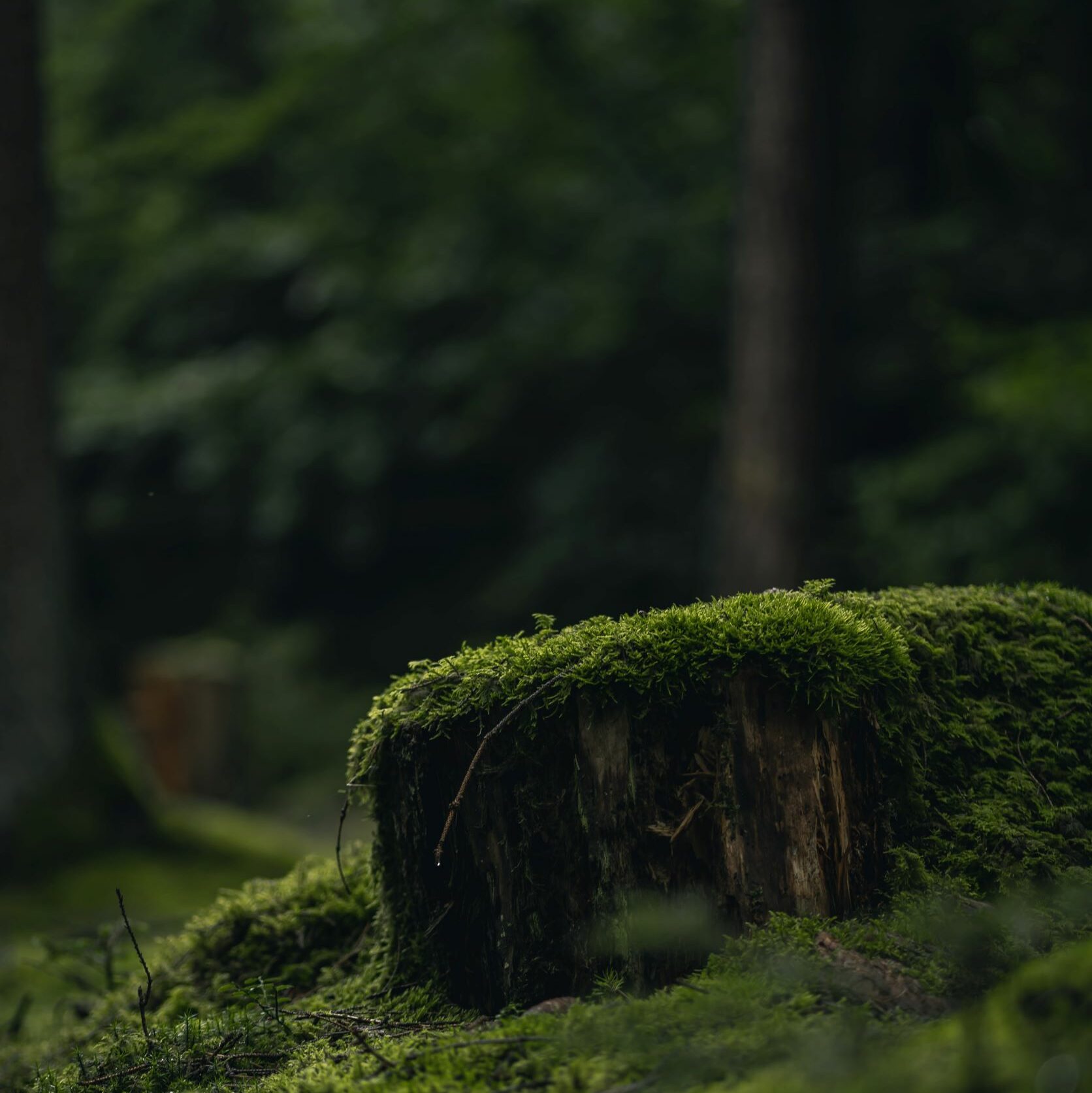 ---
FOREST PATH
In the forest around Naturlogi there are several walking paths and a loop of just under 2 km. You walk on varied forest paths through different parts of the forest and meadows. If you're lucky, you'll meet the farm's sheep who want to be petted.
A MOMENT FOR YOURSELF
We recommend that during your time with us you take a moment for yourself. Choose a place in the forest that you think is particularly nice, perhaps along the walking path, perhaps next to your room or somewhere else entirely. Sit down for 15 minutes and turn off thoughts about life outside. Listen to the forest, feel the smells and let nature come close. Consider the moss below you, the sky above you and the trees around you.
A guaranteed relaxed experience, maybe you'll see a squirrel or a bird come really close.
---
PLACES TO DISCOVER
In the surroundings around Naturlogi you will find many places to experience, here you can cycle to the nature reserve in Trollegater and discover exciting ancient rock caves or climb high up to the lookout point on Klevberget. There are also nice hiking trails and swimming spots nearby.
Extend your stay
Are you here for one night and want something more to do after you check out or before you check in. The hiking and cycling packages start with you picking up a packed lunch, coffee and map at 11:00 at the reception. Then you have the day to discover the surroundings. For those who check in on the same day, the rooms are available from 16:00.
Can of course also be done if you are here for several days!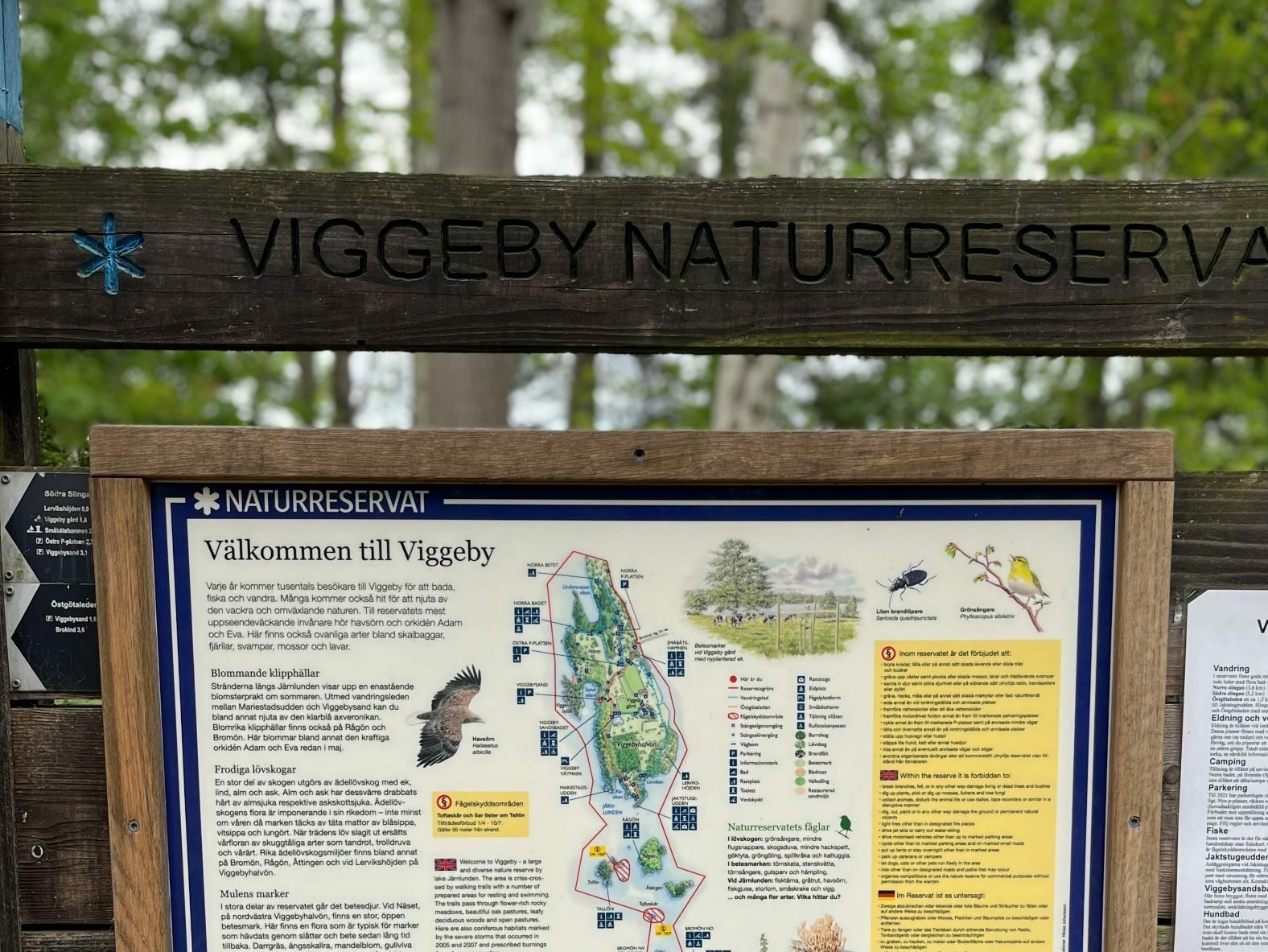 BIKE
With our electric bicycles, you can easily get around the surroundings. Start at Naturlogi at 11:00, eat lunch at the caves and climb Klevberget for coffee or take a dip in the lake by the meadows before heading back.
SEK 360 per person, booked via email.
Included: Lunch, coffee, bicycles, map that you borrow.
HIKING
In the surroundings there are several hiking trails (see below). Start at the farm at 11:00, then take the car to any distance, we will be happy to help you reason about where it might be best.
SEK 260 per person, booked via email. Can also be booked together with accommodation under PAKET.
Included: Lunch, coffee, map
---
NATURE RESERVE
The surroundings in southern Östergötland are full of beautiful nature, here are several nature reserves to hike in. Or why not walk a stretch on the Östergötland Trail during your stay with us. Below we suggest our favorites nearby. If you do not want to take the car, you can rent electric bikes from us.
Trollegater, ca 11 km
Viggeby, ca 11 km (not available by bicycle)
Öna kulturreservat, ca 17 km
Hackelboö, ca 17 km (not available by bicycle)
ÖSTGÖTALEDEN
From Naturlogi, it is also close to three nice circular loops of Östgötaleden which we can warmly recommend.
SWIMMING
Hultabadet is one of our nearest swimming spots and is about 5 km away. There is a sandy beach, ice cream kiosk, outhouse and jetties for those who prefer it. A slightly more secluded bath is located by Gårasjön, about 4 km from us. Here is a windbreak with barbecue area. There are also several other baths around Järnlunden nearby. You can easily get to both baths by bike.
---